BPCIM
BETHEL PRAYER CENTRE INTERNATIONAL MINISTRIES
"Kingdom People Doing Kingdom Business"
WEEKLY
SERVICE TIMES
​
​
Come and join us for a life changing experience!
Main Service:
Sundays 10am - 12pm
Bible Study (online):
Tuesdays 8pm - 9pm
Prayer Meetings (online 5am & 8pm):
Monday, Wednesdays, Fridays, Saturdays & Sundays
700 Series - New Believers' Class (online):
August 2021
For access to the online sessions contact us 07794210537
Members & Believers Class - BPCIM 700 Series
Saturday mornings at 10am - 7, 14, 21 & 28 August, 2021
Would you like to know more about salvation? Join us in August for foundational teachings on salvation, the holy sacraments and the Trinity.
GOTOMEETING ID: 696402541 | Access Link: https://global.gotomeeting.com/join/696402541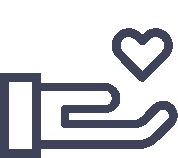 "Whoever is generous to the poor lends to the lord, and he will repay him for his deed."